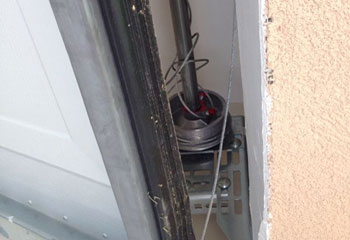 Garage Door Troubleshooting
Customer Issue: The customer's overhead door suddenly started listing heavily to the right, and the cause was unclear.
Our Solution: The left lift cable was tangled up and frayed, pulling that side of the garage door too high. Our team found the problem while going over the overhead garage door system, and disconnected the door to replace the faulty cable. Fortunately, the right cable was fine.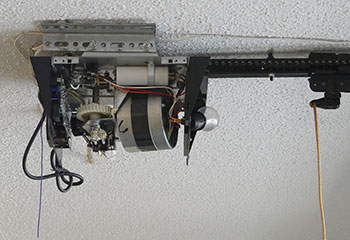 Opener Repair
Customer Issue: Mr. Skinner called us to troubleshoot a problem with his garage door opener.
Our Solution: We found a burned out fuse in the opener and replaced it. Then, we balanced the door and checked it for proper operation.
Claude Skinner
- St. Hedwig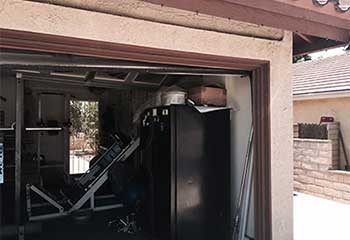 Track Replacement
Customer Issue: Safety risk.
Our Solution: Upon inspection, we realized the problem could be solved by replacing the old tracks with new ones, which we did. We also replaced worn rollers with nylon ones and the customer instantly noticed that these made the door quieter.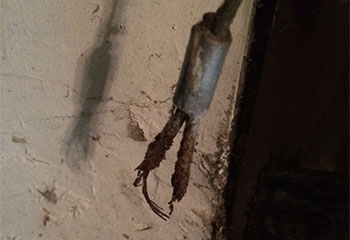 Cable Replacement
Customer Issue: Rusty, frayed cables.
Our Solution: Unfortunately, this customer didn't have his door properly maintained and rust made the cables unsafe for further use. After replacing them with new ones, we lubricated and adjusted the door and performed safety tests before leaving.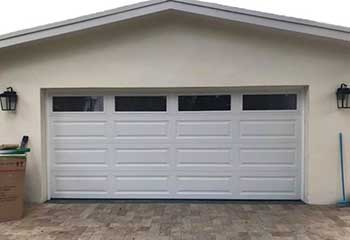 Clopay Garage Door Installation
Customer Issue: Rotted wooden door.
Our Solution: The customer chose a steel insulated door from the Clopay ClassicTM collection, which we installed along with new springs, since the existing ones were showing signs of wear. We fine-tuned the system and checked everything was working properly.
Freddy Wilson
- La Vernia